Russo's Market
carries a full line of grocery, produce,
and household
items at prices comparable to the
local supermarket.

TO PLACE A
TAKE OUT ORDER
PLEASE CALL
609-729-9318

Business Hours:
Open 7 Days a Week


Mon-Thur

7am to 8pm

Sat-Sun

7am to 9pm

Hours may vary in early
June and September.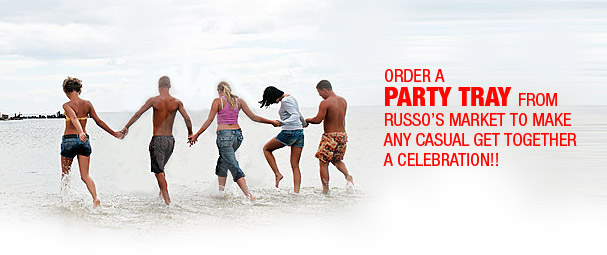 Order a party tray from Russo's Market to make any casual get together a celebration!!
Our party trays are made to order. Choose from any variety of hoagie, wrap, or cheese steak to suit your needs and we will do the rest. Appetizers such as wings, chicken tenders, and French fries are also available for take out "party style". Prices vary based on the amount ordered. When ordering, please ask for a manager to help you with your final decision and pricing.